Rent a Car Zagreb
Lutar rent a car offers car rental in Zagreb - Croatia in offices Zagreb city center and Zagreb aiport. Discover the best deals for rent a car in Zagreb with prices starting from  27,60 €.
Go to content:
Cheap car hire Zagreb - Croatia
Looking for cheap car hire in Zagreb with the best service quality confirmed by more than 400 real clients? The city of Zagreb is getting more and more popular over the last couple of years which makes finding a cheap rent a car in the middle of the season very difficult. Choose VW Up or VW Polo, ideal vehicels for driving through the narrow city streets with the price starting from of 27,60€ per day.
Lutar offers winter car rental starting at 13,27 € per day. Find the best available cars in Zagreb city centre and Zagreb airport offices with special offers for vehicles with winter equipment (quality winter tyres, tyre chains…).
Lutar rent a car offices in Zagreb and surroundings
Looking for car hire in Zagreb city centre or airport (Franjo Tuđman airport)? Planning to visit Zagreb and want to rent a car wich is both safe and comfortable with affordable prices, professional service and no worries?
Lutar rent a car is the best choice according to more than 400 real users that used our services. Choose car hire in Zagreb airport (Franjo Tuđman airport) and Zagreb city centre offices and select the ideal vehicle for your trip in Croatia. Besides rent a car offices in Zagreb, you can collect or return your vehicle at your address where we can deliver the vehicle with prior notice.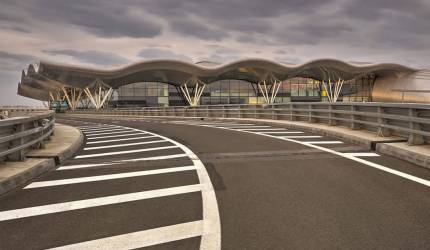 Zagreb Airport
Rent a car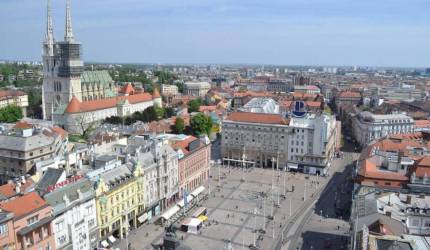 Rent a car Zagreb downtown
Rent a car
Rent a car Zagreb Delivery
Rent a car
How much does it cost to rent a car? With affordable prices starting from 27,60€ per day, we also offer special deals depending on the length of the rental period. How to get the best offer for cheap rent a car in Zagreb? Often you can find last minute deals on our web site or social media which are usually 30% less than the standard price. 
Cheap van rental Zagreb
from 63,70 € / day
Looking for a cheap van rental in Zagreb? Book Opel Vivaro, Renault Traffic or Peugeot Traveller from our minivan fleet in Zagreb with prices starting from 63,70 € per day. Our offer includes seasonal tyre changes along with additional winter equipment which also makes our vans ideal for winter holidays and skiing trips. The price of van rental depends on the location of the rental in Zagreb or the surrounding area, length of the rental period, kilometers traveled, package of insurance and if you are leaving to travel abroad.
Van rental in Zagreb from 63,70 € per day:
Passenger van rental (8+1 passenger)
Cargo van hire (3 m3 cargo hold space)
Cargo van rental (13m3 cargo hold space)
Van hire with driver
You can book additional equipment for all vans available for hire in Zagreb: GPS, child seat, WiFi, roof storage boxes…
B category licence, ID card or passport and a security deposit (amount based on insurance package) are mandatory.
Taxi transfer with chauffeur
from 59,72 € / day
Planning to visit Zagreb and looking to enjoy your trip worry-free? Lutar rent a car offers the possibility of short term and long term car rental with a driver. Just select the time and dates and we will provide you wit the best taxi transfer from and to any destionation in Zagreb or surrounding area.
Pricing is defined by the length of the trip in kilometres, chauffeur time, number of passengers, vehicle class/type and the place of the passenger pick up and drop off. We guarantee well equipped vehicles and a comfortable ride. Lutar provides taxi transfers for all types of occasions like weddings, concerts, sport manifestations, festivals, conferences, business meetings,... For all details regarding chauffeur drive please contact us through the form on our website.
Long term car rental in Zagreb
from 398,16 € / month
Do you need a city vehicle, compact, limousine, station wagon, mini van, automatic transmission car, SUV or vehicle for cargo transport for a longer period of time in Zagreb and the surrounding area? We offer long term rental for all vehicles from our fleet starting from 398,16 € per month. Why choose a long term rental? What are the advantages of long term rental?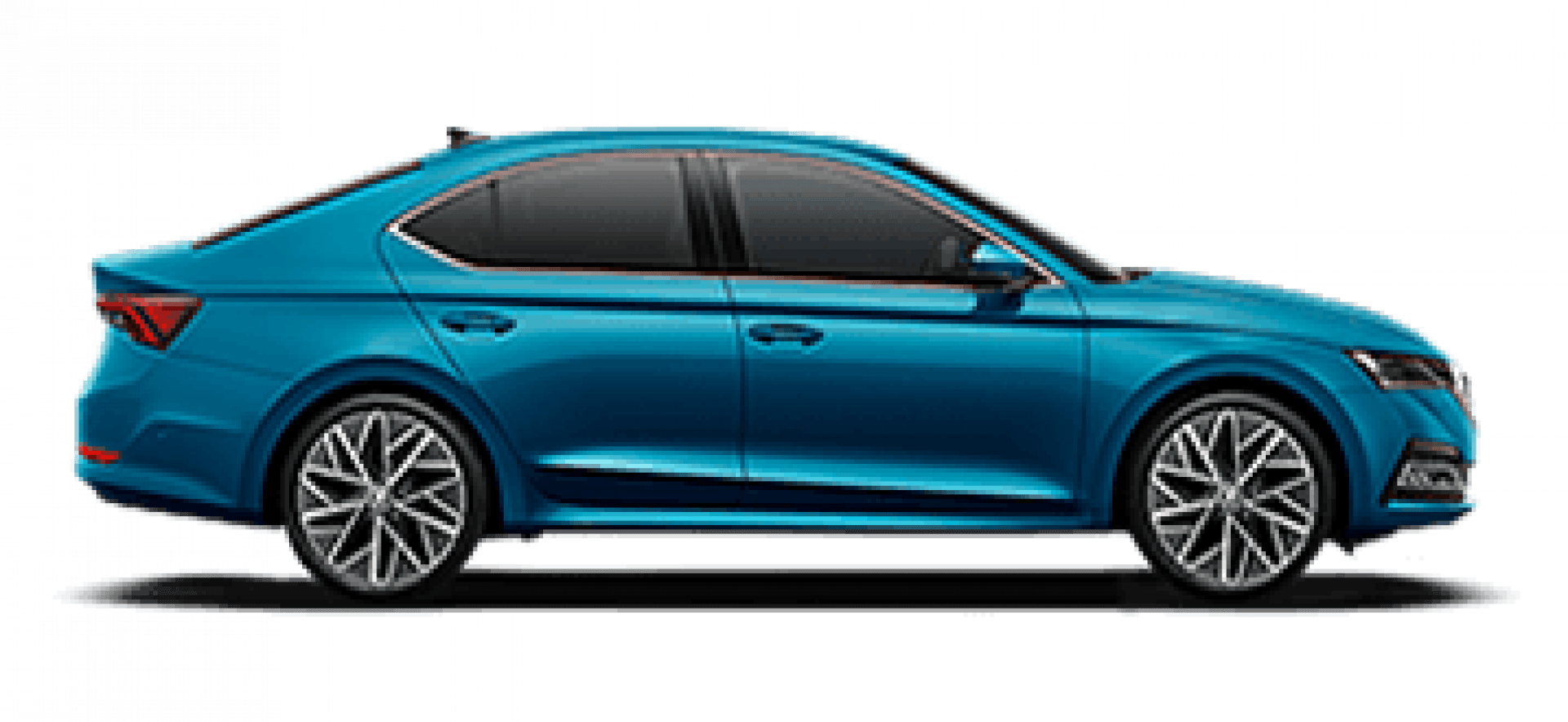 Significantly lower price than short term rental
Registration and annual roadworthy vehicle safety certificate
Vehicle and passenger insurance included
Replacement vehicle with no extra charge
Free seasonal tyre change
Discount for additional short term rent a car
Road assistance included
Easy cost control
Visit us in one of our offices in Zagreb  and let us take care of the complete maintenance of your car with the convenience of using a replacement vehicle in the case of a breakdown or damage. Besides all of the mentioned advantages we also offer custom tailored offers for long term car rentals depending on the number of vehicles you need and the length of your lease.
Luxury car rental Zagreb - Croatia
from 37,16 € / day
Looking for a vehicle with top design, royal comfort and premium driving sensation? Choose a luxury vehicle from our offer and enjoy its prestige and comfort. Luxury car rental in Zagreb (Croatia) with the pricing starting from 37,16 € per day:
Peugeot 3008 GT Line Automatic

Mercedes E Class Automatic

Audi A6 Automatic

Mercedes S Class Automatic
For all additional information about luxury car rental visit our office in Zagreb or contact us and we will prepare a unique offer custom tailored to your needs.
Car rental for weddings in Zagreb and surrounding area
from 119,45 € / day
Car rental for weddings in Zagreb and the surrounding area from 119,45 €.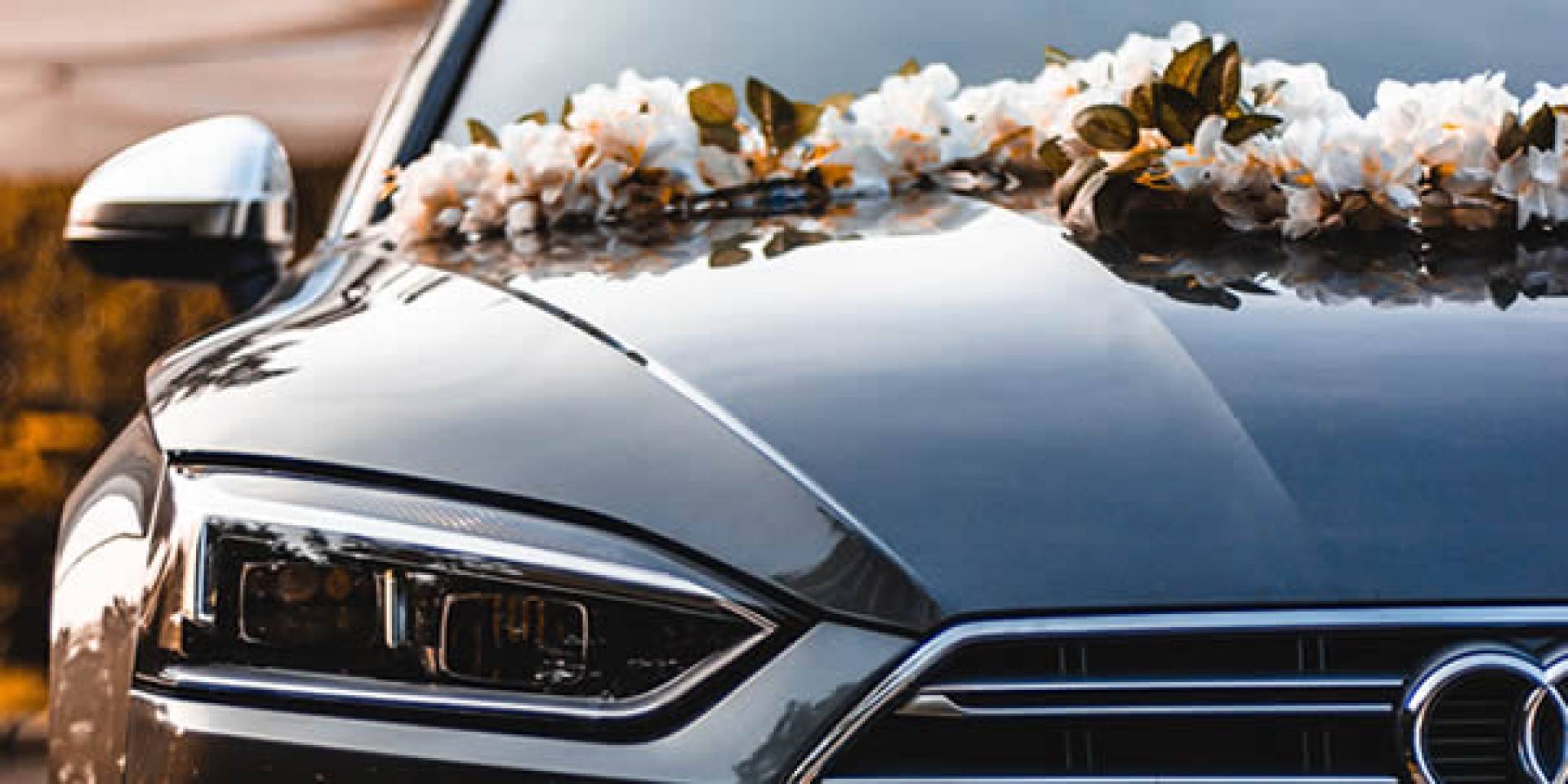 To rent a vehicle for weddings it is mandatory to have a valid driving licence B category, ID card or passport and a security deposit (amount depends on the chosen package of insurance).
Why visit Zagreb?
About Zagreb
You should certainly take some time to explore Zagreb. A city full of cultural and historical sights and various events is known as one of the best "city break" destinations. Experience everything Zagreb and its surrounding destinations offer with our latest fleet of vehicles.
What to visit?
In the center of Zagreb, you should visit the church of St. Mark, Stone door, Tower Lotrščak and the Zagreb cathedral. Because of its road connection, there are a lot of nearby towns and tourist centres: Varaždin, Krapina Spa, Trakošćan castle... The National Park of Plitvice Lakes is really close, and the city of Rijeka can be reached in 1 hour and 30 minutes.
5 thing you need to know!
1. Upper town or Gradec - the historical core of Zagreb. Founded in the Middle Ages, until the 19th century it constituted, together with Kaptol, the central urbanized area of the city of Zagreb. In the Upper town there are numerous museums and galleries. The Upper town was once surrounded by walls with towers and several city gates. Only Eastern so-called The stone door "survived".
2. The Zagreb Cathedral - is the largest Croatian church and one of the most valuable monuments of Croatian cultural heritage. It is the first Gothic structure in Croatia that until the earthquake and tower demolition was 105 m high, but now it is 92 m high.
3. Maksimir is an ideal place for relaxing walks and enjoying nature. It was opened in 1794 and is the first forest park in Southeast Europe. There grows the most famous oak tree in Croatia, more than 600 years old.
4. Zrinjevac - aka. Nikola Zrinski Square, is a beautiful Zagreb park that is today recognized as one of the most famous and most beautiful symbols of the city.
5. Traffic & parking - If you are planning to visit the city center in the summer months, you should not expect crowds. Due to the large number of parking lots in Zagreb, you will find a parking spot relatively easily, but check the location of all parking spaces in the surroundings of the place where you want to go just before leaving.
How to choose the ideal vehicle?
The ideal vehicle is the VW Up due to its small dimensions and ease of parking in the narrow streets of Zagreb. If Zagreb is only one of the places you plan to visit in Croatia, choose a vehicle that offers more space and comfort on long distances.
Frequently asked questions - Car hire Zagreb